CO

2

NNECT 2023 is a three-day event that will bring together experts and enthusiasts in the field of carbon management. Carbon management (carbon capture, transport, storage, reuse, and removal) is one of many tools necessary to decarbonize our energy and industrial sectors, meet midcentury climate goals, and create and retain high-wage jobs. 
With CO

2

NNECT, we aim to create a space for open and productive dialogue to ensure the deployment of carbon management technologies is achieved in a responsible and timely way. This year's event will focus on stakeholder engagement, environmental justice, and community and worker benefits. 
Anyone interested in carbon management is encouraged to attend CO

2

NNECT 2023!
3:00 PM Guest Arrival & Check-In
6:00 PM Welcome Reception
Confirmed Speakers:  
Priti Patel – Board Chair, Great Plains Institute
Richard Jackson – President, U.S. Onshore Resources and Carbon Management Operations, Oxy Low Carbon Ventures
8:00 AM
Breakfast
9:00 AM Welcome from Santa Ana Pueblo
9:15 AM
Opening Remarks: The Role of Carbon Management in
Achieving U.S. Climate and Energy Goals
9:30 AM Introduction to Carbon Management
Confirmed Speakers:
Sallie E. Greenberg, Ph.D. – Principal Research Scientist of Energy & Minerals, Illinois State Geological Survey, University of Illinois (Carbon Transport & Storage)
Brent Hagy – General Counsel, CarbonFree (Circular Economy & Carbon Utilization)
Meghan Kenny – Director of Strategy and Projects, CarbonCapture, Inc.
10:00 AM Keynote Address: The State of Carbon Management—Moving from Ambition to Action
Confirmed Speaker:
Jarad Daniels – Chief Executive Officer, Global CCS Institute
10:30 AM
Networking Break
11:00 AM

Capturing Better Futures in Vernon Parish: A Carbon Management Success Story
How can project developers effectively build trust and create positive outcomes for both the project and surrounding communities?
Confirmed Speakers:
Lance Albin – International Representative, United Association Plumbers & Pipefitters
Tracy Evans – CEO, CapturePoint Solutions
Lisa Lohman – Director Secondary Curriculum and CTE, Vernon Parish School District
Vernon Travis Jr. – School Board Member, Vernon Parish School District
Sherry Tucker – CapturePoint Solutions
11:45 AM Decision Support Tool for Louisiana Carbon Management
How can we ensure community members have access to information and resources needed to be advocates for future development related to carbon management?

 

How can the integration of environmental and social considerations in the deployment of carbon management technologies contribute to achieving a more equitable and sustainable approach to addressing carbon emissions and environmental impacts?

 

What were the key insights gained through strategic stakeholder convening that influenced the development of the community support tool and identified the most important issues for communities?

 
Confirmed Speakers:
Nate Morris – Outreach and Education Manager, Great Plains Institute (moderator)
Matt Fry – Senior Policy Manager, Great Plains Institute
12:

30

PM

Netwo

rking

Lunch

 
1:30 PM Spotlight: Decarbonizing the West with the Western Governor's Association
Confirmed Speaker:
Randall Luthi – Office of the Governor, State of Wyoming
1:45 PM
Building Trust: Engaging Communities and the Public in
the Siting of Carbon Management & Other Clean Energy Projects
What are common community and landowner concerns when it comes to building carbon management and other clean energy projects?

 

What strategies can project developers employ to effectively communicate efforts related to clean energy technologies, including carbon transport and storage safety?

 

How can project developers, policymakers, and community representatives foster a collaborative and inclusive approach to developing clean energy infrastructure?

 

What are some practical insights and successful examples of engaging the public in siting clean energy projects?

 
Confirmed Speakers:
Ben Finzel – President, RENEWPR

(moderator)

 

Arcelia Isais-Gastelum – Project Manager, RenUSA

 

Erin Middleton – Director of Energy Equity, Carbon Solutions

Meron Tesfaye – Senior Policy Analyst, Energy Program, Bipartisan Policy Center 
2:30 PM Exploring

 the Numbers: How Will Carbon Management Translate into Economic and Worker Benefits?
Rhodium Group will present findings from their state-by-state analysis of the economic benefits associated with carbon capture retrofit opportunities at existing industrial and electric power facilities.
What do these economic benefits look like in terms of private-sector investment and employment opportunities over the next 15 years?
Confirmed Speaker:
John Larsen

–

Partner, Rhodium Group
3:00

PM

Networking

Break 
3:15 PM

Organized Labor and the Clean Energy Transition

 
How can we best leverage the existing skillsets of union workers from the fossil fuel industry to transition into carbon management careers, and what are the key transferable skills that can facilitate this transition?
In what ways do skilled labor and organized unions play a crucial role in ensuring the successful installation, operation, and maintenance of carbon management technologies, and how can we further enhance technical training and apprenticeship programs to meet industry demands?
What are the implications of the 2022 Inflation Reduction Act (IRA) on the development of clean energy projects, and how can organized labor contribute to maximizing the value of IRA tax credits through adherence to labor standards, prevailing wages, and apprenticeship utilization?
What are specific examples of how carbon management job opportunities have positively impacted real people, particularly in regions where these projects are deployed, and how do living wages and associated benefits transform the lives of workers and their communities?
Confirmed Speakers:
Alejandro Calderon, Labor Engagement Manager, Great Plains Institute (moderator)
Leonard Aguilar, Secretary – Treasurer, Texas AFL-CIO
Jeremy Moddrell, Special Representative, Pipeline and Gas Distribution, United Association of Journeymen and Apprentices of the Plumbing and Pipe Fitting Industry of United States and Canada
Kevin Pranis, Marketing Manager, LiUNA Minnesota & North Dakota
3:40 PM Integrating Equity and Environmental Justice into Carbon Management Deployment
Preparing for Federal Investments: This session will open by examining how states, Tribes, and communities are gearing up to harness federal investments for carbon management initiatives. What proactive steps are they taking to ensure that these investments translate into tangible benefits for communities and Sovereign Nations?
Incorporating Justice40 Principles: Gain insights into how carbon management initiatives intersect with the Justice 40 initiative. Learn how state governments and other stakeholders are incorporating Federal Justice 40 tools into their planning processes.
Community-Centered Approaches: Discuss the significance of community-centered approaches, including community benefits, in carbon management projects. How can we ensure that the interests and needs of local communities and Tribes are at the forefront? How should approaches differ for Sovereign Nations compared to local governments?
Equity in Permitting Discussions: Address the critical role of equity and environmental justice in permitting discussions. How can we ensure that the permitting process considers the potential impacts on disadvantaged communities?
Confirmed Speakers:
Sarah Forbes

–

U.S. Department of Energy (moderator)
Daniel Cardenas, CEO/Chairman, National Tribal Energy Association
Julie Murphy

–

Director, Colorado Energy & Carbon Management Commission
4:25 PM Day 1 Closing Remarks

4:30 PM
Adjourn
6:30 PM
Dinner
7:30 AM
Breakfast
8:30 AM
Improving
Air Quality: Analyzing the Co-Benefits of Carbon Capture
In addition to carbon reduction, how can carbon capture technologies effectively capture other harmful pollutants like sulfur dioxide (SOx), nitrogen oxides (NOx), and particulate matter?

 

What are the potential benefits of deploying carbon capture technologies in reducing adverse health effects and improving the overall quality of life in affected communities?

 

How do carbon capture co-benefits vary across industries and regions?

 

What are the key challenges and considerations in implementing carbon capture technologies to address environmental pollution disparities and promote environmental justice?

 

What additional data is needed to further this area of study?
Confirmed Speakers:
Patrice Lahlum – Interim Vice President of Carbon Management, Great Plains Institute (moderator)
Matt Fry – Senior Policy Manager, Great Plains Institute
Confirmed Panelist:
Shannon Heyck-Williams – Associate Vice President of Climate and Energy, National Wildlife Federation
9:15 AM

Envisioning

the Future of Carbon Management Engagement
9:30 AM

Understanding

Public Sentiment toward Carbon Management
What are key findings and insights from opinion research efforts that shed light on public attitudes and perceptions related to carbon management?

 

In regions where carbon management projects are being proposed, what are we hearing from communities on the ground?

 

How can carbon management proponents work alongside communities and engage in two-way, productive conversation, rather than focusing solely on community education?

 

What communication strategies have been identified to tackle misinformation and challenges related to carbon management?

 
Why is it important to identify and engage trusted messengers in disseminating accurate information?
Confirmed Speakers:
Vernice Miller-Travis – Executive Vice President and Environmental Justice Lead, Metropolitan Group
Lori Weigel – New Bridge Strategies
10:15 AM
Networking Break
10:45 AM
Engaging with the Department of Energy on Carbon
Management
What are effective strategies for communicating with the Department of Energy (DOE) regarding carbon management initiatives?

 

What methods do states, community organizations, and project developers have to provide feedback, access information, and collaborate with the DOE?

 

What resources is DOE providing to help stakeholders on all levels meet our midcentury climate goals through carbon management deployment?

 
Confirmed Speakers:
Jack Andreasen – Manager, Carbon Management, U.S. Policy and Advocacy, Breakthrough Energy (Moderator)

Noah

D

ei

ch –

 

Deputy Assistant Secretary, Office of Carbon Management in the Office of Fossil Energy and Carbon Management (FECM),

U.S. Department of Energy

 
11:30 AM

Looking Forward with the

Carb

on Action Alliance
Confirmed Speakers:
Bridget Callaghan – Carbon Action Alliance Manager, Great Plains Institute

 

Nate Morris – Carbon Management Outreach and Education Manager, Great Plains Institute

 
11:45 AM Closing Remarks
12:00 PM
Adjourns
*all times listed are in local time (MDT). 
*Confirmed speakers and updates to the agenda will be posted to this site as soon as they become available.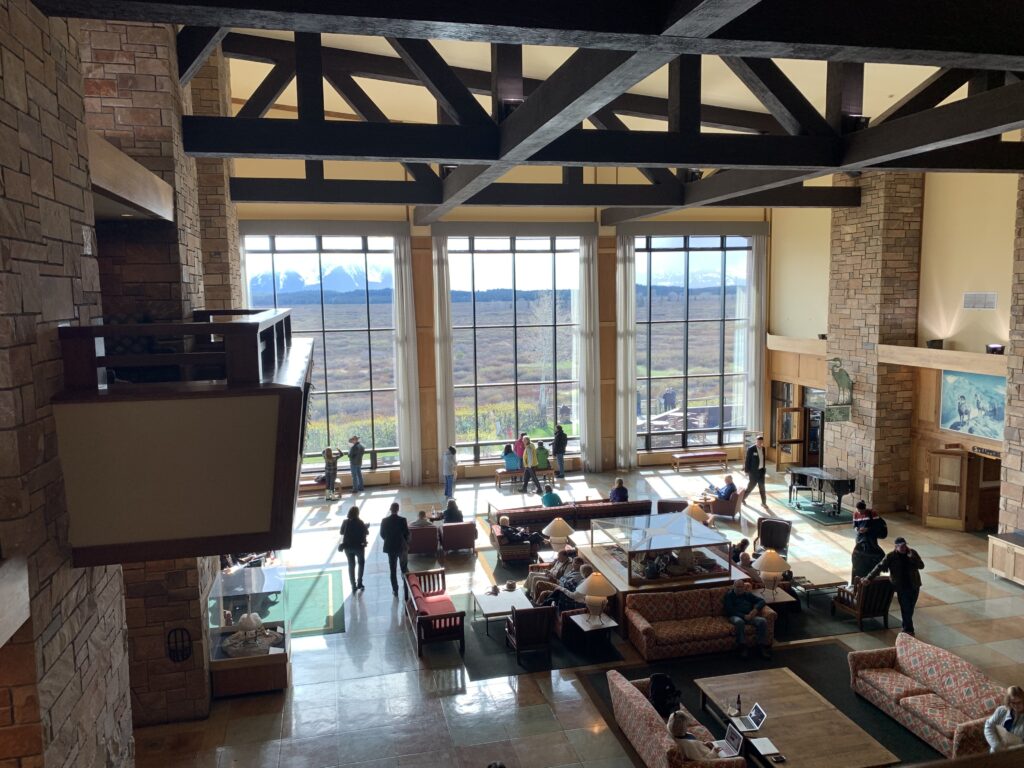 Why Attend GPI's CO
2

NNECT event?

The Carbon Action Alliance and the CO

2

NNECT event are staffed by the Great Plains Institute. Hear what our partners have to say about working with us:
"It is always a pleasure to work with the GPI team. They always come prepared, always seek and respect the opinions of others, and foster collegiality. Our calls are always fun and productive. I always appreciate GPI's insights on both federal and state matters and your ability to both stimulate new projects but keep workload bounded and focused."
"We have been delighted to work with the Carbon Management Team at GPI over the last year. We feel very fortunate to have been a partner for the Team on several important projects with real-world impact, including direct air capture, regional CCS infrastructure, and the co-benefits of carbon capture. We appreciate the Team's vision for identifying and addressing critical carbon management gaps and their overall leadership in the field as we all strive to make commercial-scale carbon capture a reality."
"Even though they work with a large variety of groups, GPI staff also make us feel heard in a big coalition. And best of all, if they don't know the answer to a question, they'll find someone at GPI (or elsewhere) who does."
"I have worked with countless coalitions and various groups for many years and have found the carbon management team and the full GPI team to be one of the best around. You are not only professional and highly competent, but also are authentic, good listeners, hard workers and doggedly committed to the collective mission. It is an honor to work with each of you."
"It's been a pleasure to collaborate with the staff of GPI for more than three years. I appreciate that they have the expertise and focus on matters that affect my state and serve as 'add-on staff' in a way as I don't always have the time and knowledge myself to break down technical and policy issues that affect the deployment of potential carbon management projects in my state. THANK YOU, GPI professionals!"
"We benefit regularly from partnering with the Carbon Management team at GPI. Their deep technical expertise, convening power, and policy chops support and complement the work of other NGOs to maximize combined impact of the field."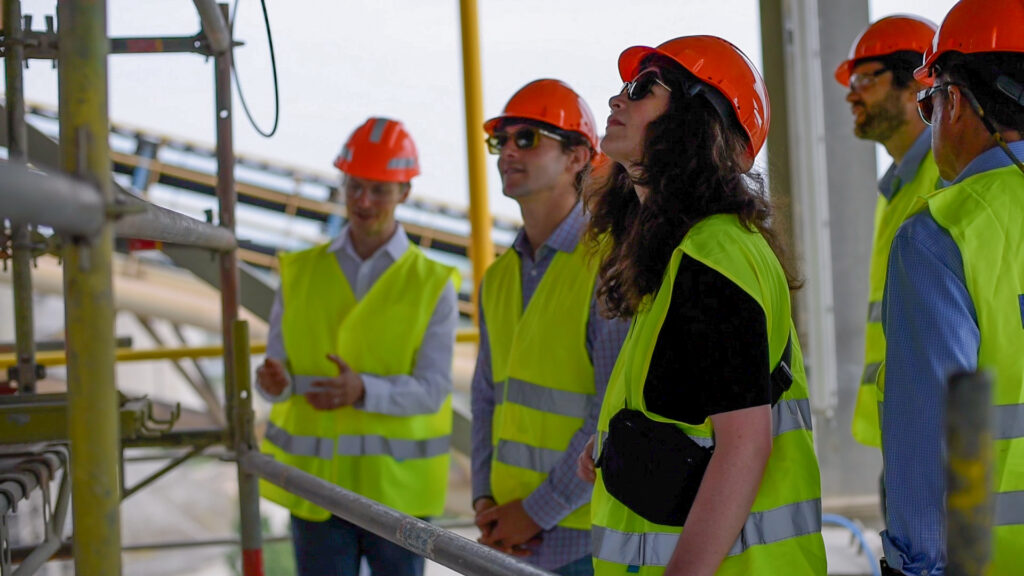 Location
CO2NNECT 2023 will take place at the picturesque Hyatt Regency Tamaya Resort, located in the cottonwood forest on the banks of the Rio Grande near Albuquerque, New Mexico. Owned by the Santa Ana Pueblo, the resort is situated on 550 acres between the Sandia Mountains and the Rio Grande River. Tamaya is steeped in over one thousand years of rich history and culture. This beautiful location provides a serene backdrop for meaningful discussions and networking opportunities.
Getting There
The Hyatt Regency Tamaya Resort is 26 miles, or a 30-minute drive, from the ABQ airport. There are several options for traveling to the resort.
Complimentary shuttle service will be available between the ABQ airport and the resort on October 1st from 12:00 pm to 4:00 pm and on October 3rd from 12:30 pm to 4:30 pm. If you are interested in this option, please complete this form.

Uber and Lyft rates are

generally

$

35+

one way.

 

The Tamaya offers free outdoor parking.
Lodging Details
Lodging is available at the Hyatt Regency Tamaya Resort. Other hotels in the area are also available:
Speakers
More speakers to be announced closer to the event.
Alejandro Calderon, Labor Engagement Manager, Great Plains Institute

Arcelia Isais-Gastelum, Project Manager, RenUSA

Ben Finzel, President, RENEWPR

Brent Hagy, General Counsel, CarbonFree


Bridget Callaghan, Carbon Action Alliance Manager, Great Plains Institute

Daniel Cardenas, CEO/Chairman, National Tribal Energy Association


Erin Middleton, Director of Energy Equity,

Carbon Solutions

Jack Andreasen, Manager, Carbon Management, U.S. Policy and Advocacy, Breakthrough Energy


Jarad Daniels, Chief Executive Office, GCCSI

Jeremy Moddrell, Special Representative, Pipeline and Gas Distribution, United Association of Journeymen and Apprentices of the Plumbing and Pipe Fitting Industry of United States and Canada

John Larsen, Partner, Rhodium Group

Julie Murphy, Director, Colorado Energy & Carbon Management Commission
Kevin Pranis, Marketing Manager, LiUNA Minnesota & North Dakota


Lance Albin, International Representative, United Association Plumbers & Pipefitters



Leonard Aguilar, Secretary – Treasurer, Texas AFL-CIO

Lisa Lohman, Director Secondary Curriculum and CTE, Vernon Parish School District

Lori Weigel, New Bridge Strategies


Matt Fry, Senior Policy Manager, Great Plains Institute



Meghan Kenny, Director of Strategy and Projects, CarbonCapture, Inc.

Meron Tesfaye, Senior Policy Analyst, Energy Program, Bipartisan Policy Center


Nate Morris, Carbon Management Outreach and Education Manager, Great Plains Institute




Noah

D

ei

ch

,

Deputy Assistant Secretary, Office of Carbon Management in the Office of Fossil Energy and Carbon Management (FECM),

U.S. Department of Energy

Patrice Lahlum, Interim Vice President of Carbon Management, Great Plains Institute

Priti Patel, Vice President, Great River Energy
Randall Luthi, Office of the Governor, State of Wyoming

Richard Jackson, President of US Onshore Resources and Carbon Management Operations, Oxy Low Carbon Ventures
Sallie E. Greenberg, Ph.D., Principal Research Scientist of Energy & Minerals, Illinois State Geological Survey, University of Illinois (Carbon Transport & Storage)

Sarah Forbes, Deputy Director of Carbon Management Technologies, US Department of Energy
Shannon Heyck-Williams, Associate Vice President of Climate and Energy, National Wildlife Federation

Sherry Tucker, CapturePoint Solutions

Tracy Evans, CEO, CapturePoint Solutions

Vernice Miller-Travis, Executive Vice President and Environmental Justice Lead, Metropolitan Group

Vernon Travis Jr., School Board Member, Vernon Parish School District